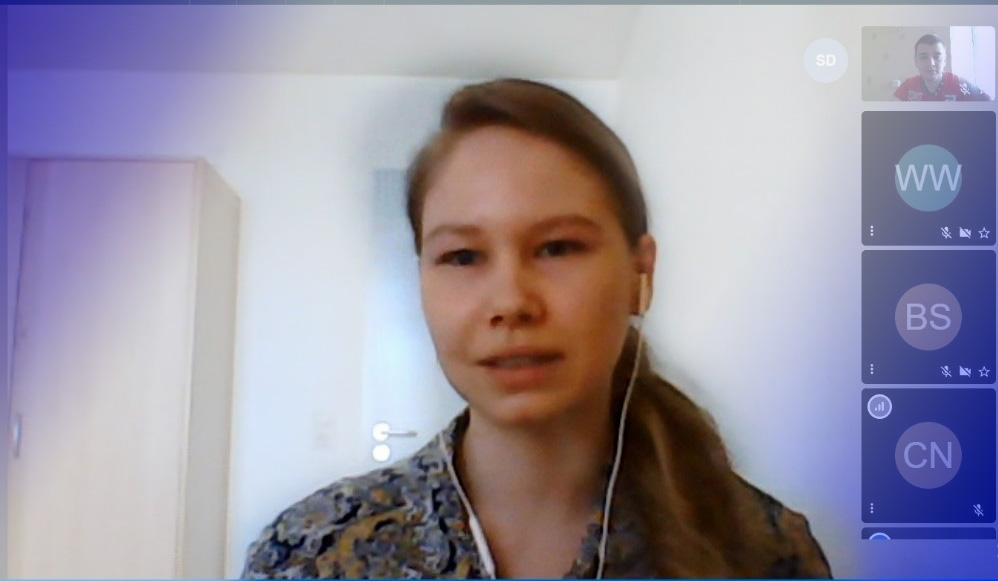 The 18th German Week in Saint-Petersburg took place from the 22nd to 29th of April, 2021 where IIMET traditionally takes part.
Virtual Russian-German Science day united representatives of more than 35 universities, scientific institutions and scholarship foundations from Germany and Russia. The activities were held in different directions: the participants discussed double-degree programs, Russian-German scientific projects, held informative discussions on virtual showcases, presented their reports and gave presentations.
Graduate School of Service and Trade (GSST) actively took part in the Science Day. During the session dedicated to the double-degree programs, different consultations and workshops were put in motion in the virtual rooms of the universities. Thus, in the "room" of Hochschule Stralsund – University of Applied Sciences (HOST) during the presentation the coordinator of international cooperation of GSST Aleks KRASNOV and the head of international office of HOST Caroline NEUMANN presented the double degree program in International Trade and discussed opportunities and perspectives of its growth.
The presentation of the double degree program was amplified with the speech of the graduate Ekaterina OLENINA, who talked about the challenges students may face and the benefits that students gain from studying at two universities simultaneously. This part of the presentation raised the most of curiosity and a heated discussion.
We would like to thank the organizers for the given opportunity and we hope for the future fruitful cooperation.