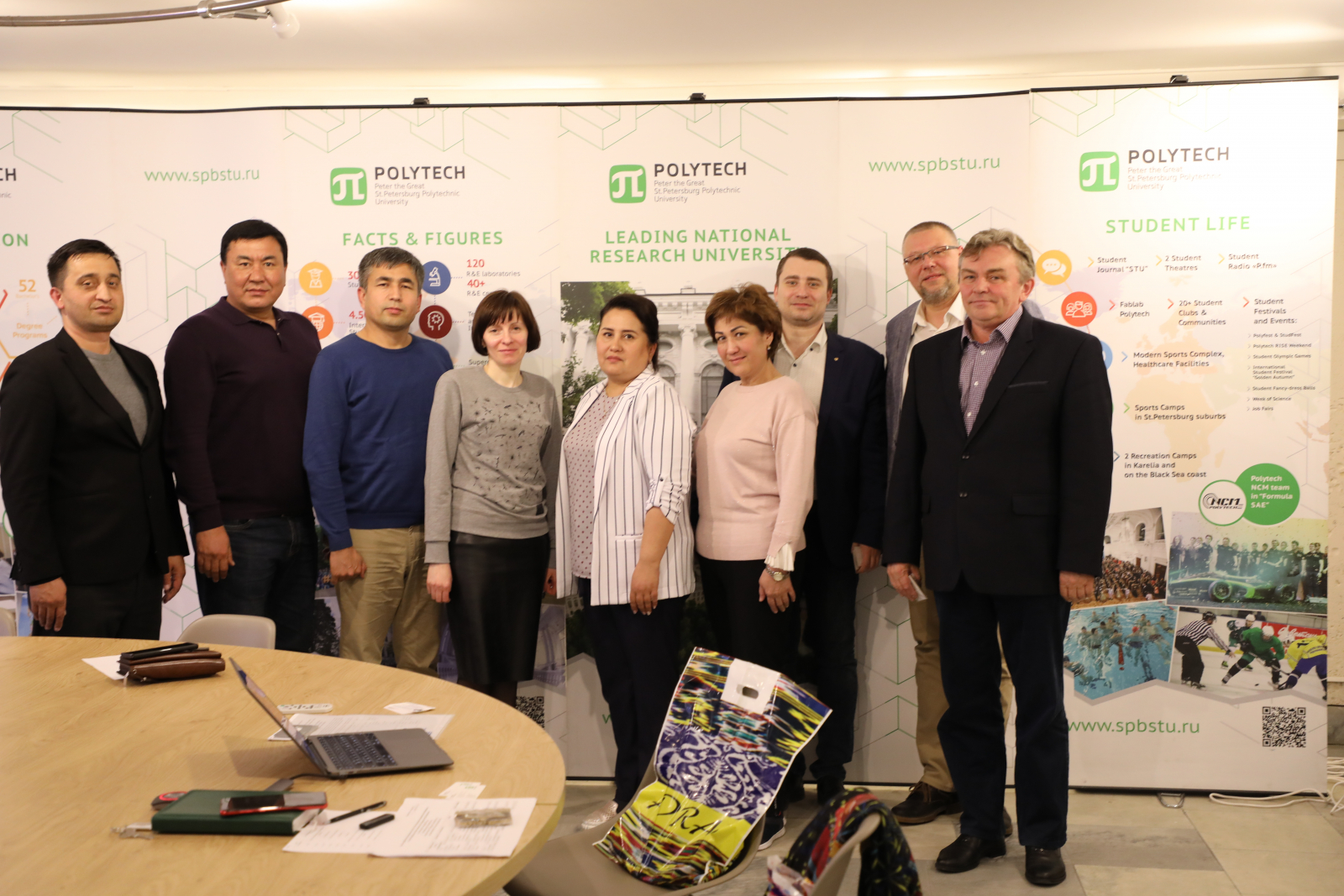 On May 26, a delegation of the Tashkent State Economic University (Uzbekistan) led by the Dean of the Faculty of Economics, Ph.D. Lochinbek Amriev visited the Institute of Industrial Management, Economics and Trade. The Tashkent State Economic University is a basic educational institution for the training of specialists in economics, management, and human resource management in Uzbekistan.
The purpose of the meeting was to discuss plans for inter-university cooperation, as well as the Institute's experience and best practices in education, science and international cooperation. The parties considered the possibilities for strengthening cooperation.
The Institute was represented by Deputy Head for International Affairs Nikita Lukashevich, Director of the Graduate School of Industrial Economics Dmitry Rodionov, Deputy Head Tatiana Kudryavtseva, Acting Director of the Graduate School of Administrative Management Oleg Kichigin.
In his welcoming speech Nikita Lukashevich noted that science and education remain important areas for the development of cooperation between Russia and Uzbekistan and the training of human resources for regional challenges: "Uzbekistan is moving onto the path of sustainable development, a digital transformation of the economy is taking place, therefore our Institute, which has accumulated unique competencies in science and education, can become a growth point for your University and we are ready to demonstrate the best practices in various areas of activity. We are ready to discuss joint projects and look for growth points".
Tatyana Kudryavtseva told about the Graduate School of Industrial Economics' success in educational, scientific and consulting activities, including a new educational program in the field of bioeconomics. Oleg Kichigin briefly presented the prospects for cooperation in the field of human resource management.
The parties confirmed their intentions and interest in organizing joint conferences, participating in publishing, research and consortia to apply for joint projects and grants.